BLOOMINGTON — Ever see something you can't explain? Feel like you're not alone in an empty house? 
Across Central Illinois, paranormal investigators look into these types of occurrences, researching events or phenomena that are beyond the scope of normal scientific understanding. Interest always increases around Halloween, they say. 
"Times have changed because when I first got into this business 25 years ago, people would call and tell me that they think their house was haunted and wanted me to stop by," said Troy Taylor, author of "Haunted Decatur" and more than 120 other books about ghosts, hauntings, history, crime and the unexplained. 
"But now, there are so many television shows dedicated to this and people only want to be on television. But this is the time of year when things really pick up, for sure."
Taylor, formerly of Decatur and now living in Jacksonville, said he never gets tired of hearing the stories of the paranormal and continues to be fascinated by what is sometimes out there.
"For me, I am a lot more interested in the history of a location than the history of the people that lived there," he said. "If I have five different people from five different families who don't know each other, telling me the exact same story or the exact same experience and they don't know each other and have never compared notes or anything, that's a lot better than any kind of gadget I could ever pick up."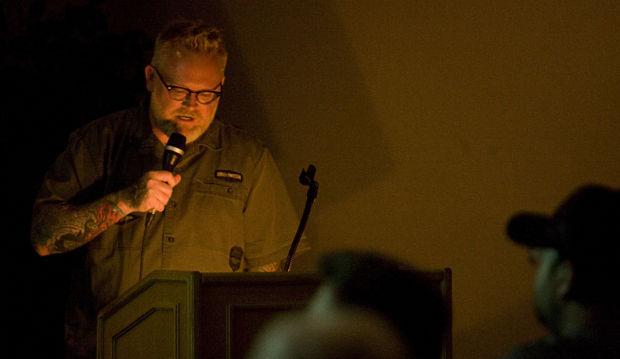 Paranormal experts often point to the Lincoln Theater and Avon Theater in Decatur as among the region's haunted spots. Others include Illinois Soldier's and Sailor's Children's Home in Bloomington, Milner Library at Illinois State University, and Evergreen Memorial Cemetery in Bloomington.
Many also point to the former Mid-City Hotel at 312 N. Main St. in Bloomington as being a favorite ghost-hunting site. The building was built in 1903 and was a hotel until 1966. Investigator Deborah Carr Senger has told stories about meeting a spirit named Louis.
The property is now being turned into condominiums. Paranormal investigator Janine Maere of Bloomington said it's likely that more stories will come out once the housing is completed and people are living there. 
Maere who runs the Bloomington Normal Paranormal website, which represents a group of free paranormal investigators who aim to help people understand unusual things that they experience. 
"Places that are known for having a lot of paranormal activity are almost always places that have elicited a lot of emotions in the past," Maere said. "Theaters, hotels, bars, convention halls, hospitals, and places like that are great spots. It has to do with energy, especially high energy."
Maere said she has sensed something was different about the world she lives in since she was a child.
"I always felt like I had different experiences, than other people did," she said. "There was just … something … It's always hard to explain."
She agreed that Halloween often ramps up interest in the paranormal activity, which she said is based on energy and changes in energy.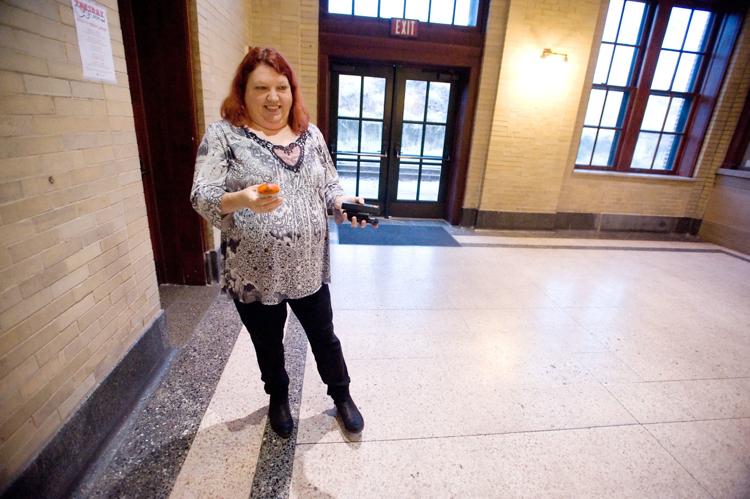 "At this time of the year, there is just more energy in relation to paranormal activities," she said, "so, people just tend to talk about their experiences at this time of the year."
Read More On This At "Paranormal, Ghosts, Hauntings" – Google News